An uproar over the U.S. Olympic team's made-in-China uniforms is a blasphemy on the Olympic spirit which is supposed to separate sports from politics and a show of pure ignorance to boot, China's official Xinhua news agency said on Monday.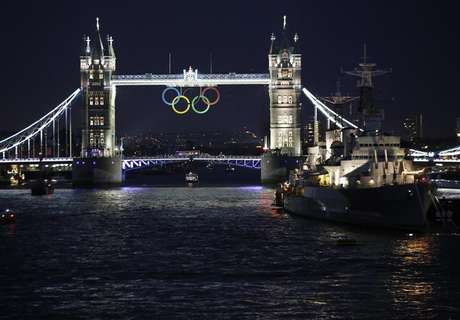 With U.S. unemployment hovering just above 8 percent, U.S. politicians have spoken out against the uniforms for the London Games, which start later this month, and six Democratic senators said they plan to introduce legislation requiring the ceremonial uniforms be produced in the United States.
But Chinese government-run Xinhua said in a commentary that it was hard to believe such hysteria over the matter could come from the mouths of such senior U.S. politicians.
"The Olympics spirit is all about separating sports from politics, but these U.S. politicians are going too far and trying to force a political tag onto the uniforms," it said in the Chinese-language commentary.
"This is a parochial nationalistic attitude, a blasphemy on the Olympic spirit and a show of ignorance," Xinhua added.
There can be little doubt that U.S. election year politics are to blame for this spat, as in the previous years the U.S. Olympic team's uniforms have also be made abroad, it said.
"The reason this issue has stirred people up is because the words 'made-in-China' touch upon the most sensitive topic of the U.S. election - 'outsourcing'," Xinhua added.
Democrats have attacked Republican presidential candidate Mitt Romney who, while at private equity firm Bain Capital, was involved in firing workers and outsourcing U.S. jobs to foreign countries.
Romney, for his part, has repeatedly pledged to get tougher with China on its trade and currency practices, including pledging to quickly declare China a currency manipulator if elected.
The U.S. Olympic Committee has defended its decision to have Ralph Lauren Corp design the outfits and oversee the manufacturing process.
Xinhua said the United States would do well to remember how many of its people benefit from the cheap goods China provides.
"The unjustified criticisms of U.S. politicians about 'made-in-China' is incredibly politically hypocritical," it added.
While such commentaries do not necessarily constitute official statements, they may be read as a reflection of Chinese government thinking on important issues of the day.
(Reporting by Ben Blanchard; Editing by Michael Perry)
Reuters - Reuters content is the intellectual property of Thomson Reuters or its third party content providers. Any copying, republication or redistribution of Reuters content, including by framing or similar means, is expressly prohibited without the prior written consent of Thomson Reuters. All rights reserved.