Portugal and Real Madrid superstar Cristiano Ronaldo is preparing to unveil a new mansion in Parque Natural de Pereda Geres in Portugal. Stressing his privacy, the new mansion will be located on a hill, inaccessible to the paparazzi and curious fans.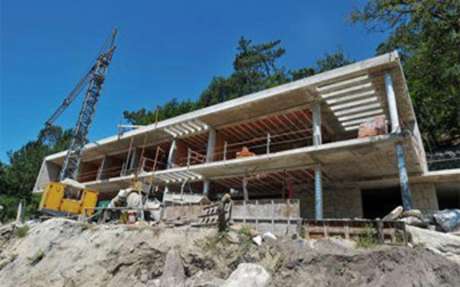 The construction has been completed and the house is now being furnished and decorated, awaiting a final party at the end of his vacation to christen the house before returning to training with Real Madrid .
The house is 2,600 square feet with two floors, including a suite with a bathroom, a Jacuzzi, a Turkish bath and a walk-in closet. On the same floor there will also be three bedrooms with their personal bathroom as well as a living room.
A large part of the luxuries come when through his extraordinary garage (300 square feet)that includes helicopter pad as he expects to make all his trips to and from the new house via helicopter. For that matter, the house is almost inaccessible by land, something that has complicated the furbishing but that will be an asset to his security.