Novak Djokovic got a lucky break in a day in which nothing was going his way. The Serbian No.2 in the world was down 5-2 in the first set against the Spaniard David Ferrer when the game was called due to rain.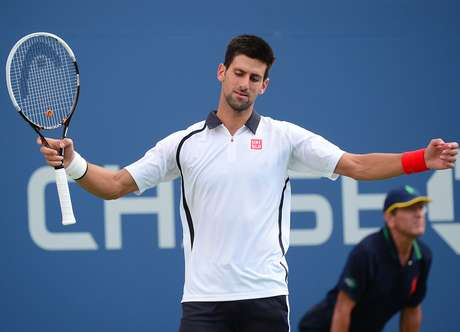 The women's final intitially slated for tonight was also pushed back earlier in the day. The semifinal will be resumed tomorrow at 11 a.m. while the women's final will take place at 4:00 p.m.
For the fifth straight year, the men's final will be pushed back to Monday at 4:00 p.m. as the US Open had to deal with increment weather throughout the two week tournament.
The only match to be concluded today was the semifinal between Andy Murray and Tomas Berdych , with the Scot advancing to the final with a 5-7, 6-2, 6-1, 7-6 victory.
That match was delayed an hour because of a tornado warning in the area and the match was plagued with stron gwinds that impeded the run of play on various occasions, including one of the players chairs and equipment falling onto court on an especially strong gust of wind.
The weather trouble throughout the tournament has rehashed the discussion over placing a rough in the main stadium to allow play to continue as September is a rain-heavy month in New York.