According to the Daily Mail, Sir Alex Ferguson has planned his exit strategy from Manchester United, and he will quit in two years after building his last great team around Wayne Rooney and recent acquisition Robin Van Persie .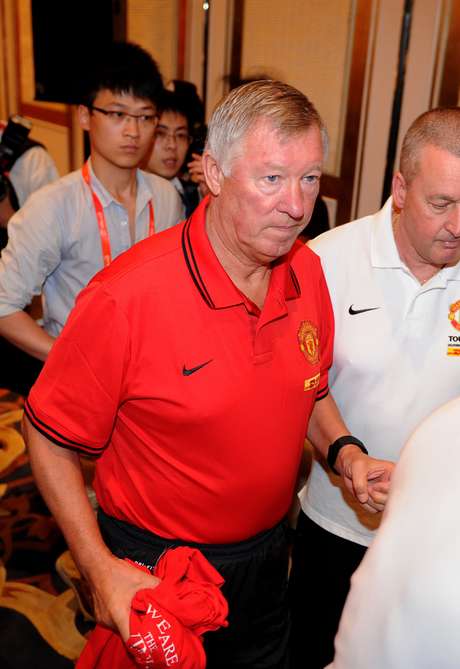 Ferguson starts his 28th year as United manager Monday night against Everton, and he personally took control of the Van Persie signing.
A source told the Daily Mail: "Alex will only be manager for a couple more years so it was time the owners gave him what he wanted. That's Van Persie."
Ferguson, 70, is also reportedly after Everton right back Leighton Baines , and is trying to lock him up by the tranfer deadline of Aug. 31.
"There is only one position in particular we are looking at," Ferguson said. "We've splashed out quite a bit of money this summer but I'm sure if I went to the Glazers, they'd say ''yes'.'"
Ferguson will decide if Van Persie will start against Everton based on the Dutchman's first two training sessions with United.
United has also received two inquiries from Italian clubs for Dimitar Berbatov .
Darren Fletcher , 28, who is battling ulcerative colitis, continued his comeback Saturday by playing 90 minutes in United's 1-0 win at Stoke in the Barclays U-21 Premier League.