Puerto Rican boxer Hector 'Macho' Camacho, shot in the head on Tuesday, will continue to be connected to life support th at has kept him alive after being diagnosed as brain dead, said his son, and also boxer, Hector 'Machito' Camacho in San Juan.
"It will be what God wishes. We have faith that we can keep him alive. Its a firm and final answer," said 'Machito' to the press after visiting his father in the Rio Piedras Medical Center, where he was hospitalized on Tuesday.
"Daddy has been a great figher, a warrior and now he is fighting for his life and we have to let him fight until the end,"he added.
Camacho Jr. arrived in Puerto Rico on thursday and immediately traveled to the hospital where his family members where waiting.
"God can take him when he wants, not when we decide. We will not disconnect 'Macho Men'," he stressed.
For his part, I smael Leandry, who was Macho's mentor and key figure in his success, told AFP that while he respects the doctors, "Sometimes medicine can be wrong."
"He is a strong guy and we have faith that he will get up from this bed and while the body is moving there's life," he commented.
Meanwhile, Eddie Montavo, Camacho's cousin, assured that while he was visiting the boxer, he moved his right leg when he whispered into his ear, "Eddie's here."
Holding back sobs, Montalvo also said that his sister Raquel did the same thing on his left ear and he moved his left leg.
"Although they say he is brain dead, he will not be disconnected," they added.
The boxer's aunt, Aida Camacho, explained, that the reason to keep 'Macho' connected to life support is to wait for his three children: Justin, 22, Christian, 19 and Taylor, 14 to arrive.
The three-time world champion was declared brain dead Thursday morning.
"It's official after the examination that Camacho is officially brain dead. The final diagnosis,"said the doctor Ernesto Torres.
Torres made brief statements in a press conference in which he said he met with family members to explain the situation.
"It's hard to talk about this with family members. Its a tough case, not only because its 'Macho' Camacho, but because he'sa human being," he told the press.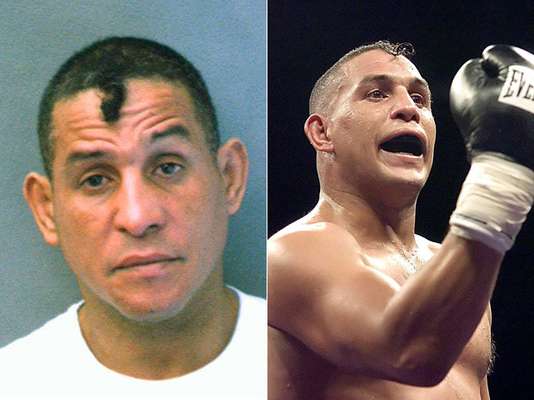 AFP - Todos los derechos reservados. Está prohibido todo tipo de reproducción sin autorización.