Jerramy Stevens was cleared Tuesday in a domestic violence case involving his alleged girlfirend, United States goalkeeper, Hope Solo.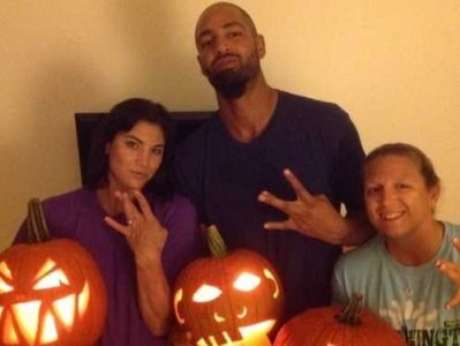 Stevens responded to charges of fourth-degree assault due to an incident Monday morning. Stevens was arrested in relation to an altercation in which Solo's brother, Marcus, used a " stun gun" against a group of males.
Marcus had called police, with Hope Solo showing blood on her elbow when she exited the home. Solo was reluctant to talk to the police, yelling "Don't say anything to them" according to the police report.
The police swept the house after finding dried blood in the house, finding Stevens asleep upstairs. Though he said he had not heard the altercation, Stevens had dried blood on his cheek and shirt. He claimed the blood had come from kissing Solo.
Stevens was arrested on suspision of asault as there has to be arrests made in domestic violence calls.
Solo was present at the trial tuesday to testify that Stevens had not assaulted her. There are rumors that the former Seawask had been dating Solos and that they may be engaged.
Court documents claim the couple were engaged to be married on Tuesday, with the argument stemming from whether they would live in Florida or Washington.
The former tight end's leagal troubles plagued him throughout his career. In 2011, he was accused of attacking bouncersin Tampa Bay.
He was released from the Seahawks in 2007 after being convincted of durnken driving and serving a 30-day jail sentence.
During his time at the University of Washington, Stevens was convicted of assault and accused of rape. He also had issues with drugs during his time in high school.