The Los Angeles Kings, the 2012 Stanley Cup champions, have handed out new deals to their coaching and management staff, the National Hockey League club said on Friday.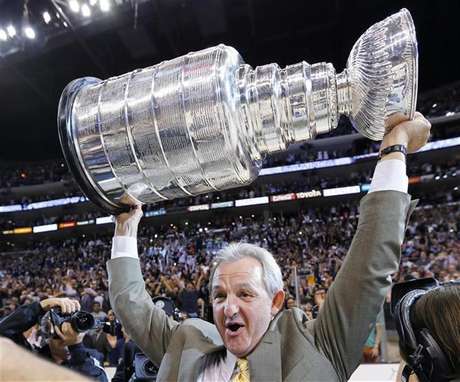 Head coach Darryl Sutter, president/general manager Dean Lombardi and the president of business operations Luc Robitaille agreed to multi-year contract extensions, the Kings said in a statement.
"We are ecstatic that we have kept our leadership team in place both on the hockey side with Dean and Darryl and on the business side with Luc and remain in a position to continue competing for the Stanley Cup for many more years," said team governor Tim Leiweke.
Sutter, who was hired in December 2011, helped lead the Kings to the franchise's first Stanley Cup championship as the team went 16-4 in the postseason and, prior to that, 25-13-11 in the regular season.
The Kings start their title defense on Saturday when they host the Chicago Blackhawks.
(Reporting By Simon Evans in Miami; editing by Gene Cherry)
Reuters - Reuters content is the intellectual property of Thomson Reuters or its third party content providers. Any copying, republication or redistribution of Reuters content, including by framing or similar means, is expressly prohibited without the prior written consent of Thomson Reuters. All rights reserved.