The Los Angeles Lakers suffered more than just a loss Wednesday night against the Phoenix Suns .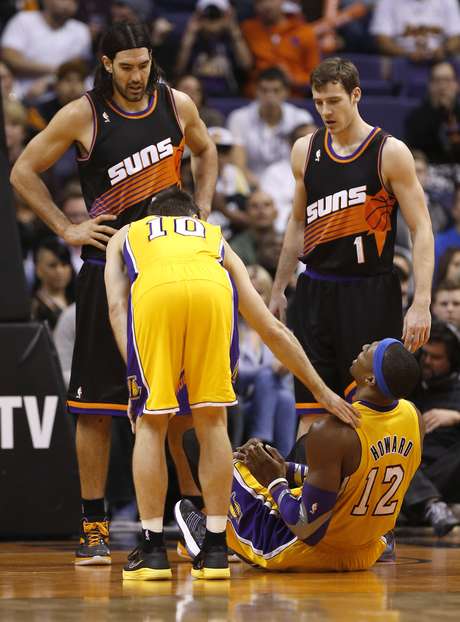 Center Dwight Howard re-injured his right shoulder during the game, and he told reporters afterwards it's the wors pain he's felt since he hurt it a month ago against the Clippers and had to sit out the next three games to recover.
He also told reporters he would consider sitting out more games because it's "real sore" and that the entire right side of his body is hurting.
But as for the possibility of surgery, Howard said, "not now."
He finished the game by playing 29 minutes, five less than his average this season, and he scored just nine points and pulled down 14 rebounds.