Breeja Larson of the United States won heat 5 of the Olympic women's swimming 100m breaststroke heats with a time of 1 minute 6.58 seconds at the 2012 London Games on Sunday.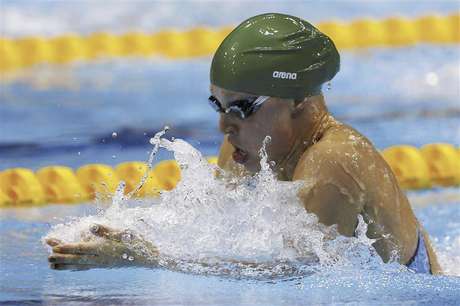 Heat 5 1. Breeja Larson (U.S.) 1:06.58 2. Satomi Suzuki (Japan) 1:07.08 3. Rikke Pedersen (Denmark) 1:07.23 4. Tera Van Beilen (Canada) 1:07.85 5. Liu Xiaoyu (China) 1:07.99 6. Joline Hostman (Sweden) 1:08.28 7. Caroline Ruhnau (Germany) 1:08.43 8. Kate Haywood (Britain) 1:09.22
Reuters - Reuters content is the intellectual property of Thomson Reuters or its third party content providers. Any copying, republication or redistribution of Reuters content, including by framing or similar means, is expressly prohibited without the prior written consent of Thomson Reuters. All rights reserved.