Germany's elimination from Euro 2012 doesn't seem to have bothered reserve midfielder Mario Gotze as he vacations on a yacht in Ibiza.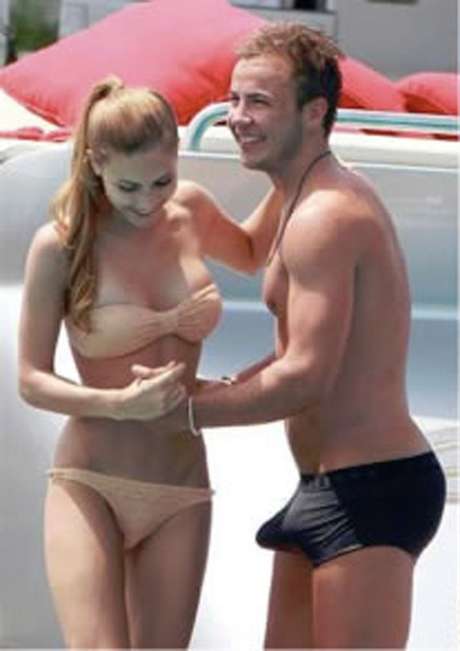 The Borussia Dortmund player was surprised by the paparazzi during playful moments with his girlfriend where his happiness obvious to all.
The pictures of Gotze's embarrassing moment have gone viral, including another photo where he tried to make an adjustment to the "problem".