When he wasn't training for training for his title fight against Julio Cesar Chavez, Jr . this summer, Sergio Martinez spent most of the time badmouthing his Mexican rival. But less than a week after defeating Chavez to take the title from the Mexican, Martinez had kinder words for his rival in light of a reported failed drug test following the fight.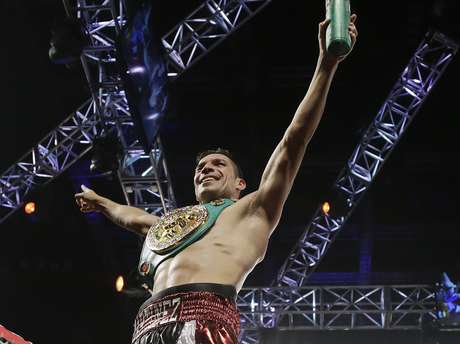 "I hope it was a misunderstanding," Martinez said, in response to a question about Chavez testing positive for marijuana .
"I hope that if they re-test him it gives a negative result, and that it doesn't affect a future rematch," he added.
Still, Martinez said that anytime there was a failed drug test it was a black-eye for the sport.
"It's very sad when an athlete tests positive for doping, whatever it is he has consumed. We have to set an example," he said.