PGA Championship winner Rory McIlroy will be a conspicuous absentee from the elite end-of-season PGA Grand Slam of Golf in Bermuda in October due to a scheduling conflict, organizers said on Tuesday.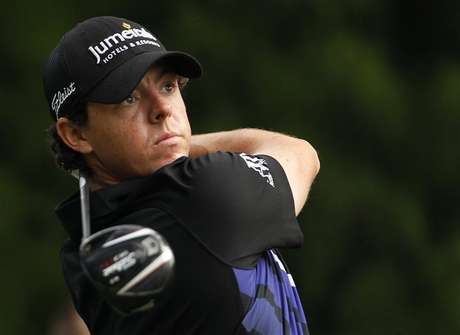 Northern Irishman McIlroy, who clinched his second major title by a staggering eight shots at Kiawah Island earlier this month, had already committed to the European Tour's BMW Masters in China, the PGA of America said in a statement.
The BMW Masters, which was added to the European Tour schedule in April, will be played at Lake Malaren Golf Club in Shanghai from October 25-28.
The PGA Grand Slam of Golf, a 36-hole strokeplay event which brings together the winners of the year's four majors, will be held from October 23-24 at Bermuda's Port Royal Golf Course.
American Keegan Bradley will replace world number one McIlroy on the picturesque Atlantic Ocean island of Bermuda where he will defend the title he claimed by one shot last year when he qualified as the 2011 PGA Championship winner.
Fellow Americans Bubba Watson, who won this year's Masters, and Webb Simpson (U.S. Open), plus South African Ernie Els (British Open), complete the elite four-man field.
The Grand Slam of Golf, billed as 'the most exclusive tournament in golf', was held in Hawaii from 1991 to 2006 before moving to Bermuda in 2007.
(Reporting by Mark Lamport-Stokes in Los Angeles; Editing by Frank Pingue)
Reuters - Reuters content is the intellectual property of Thomson Reuters or its third party content providers. Any copying, republication or redistribution of Reuters content, including by framing or similar means, is expressly prohibited without the prior written consent of Thomson Reuters. All rights reserved.