When FC Barcelona plays without its best player Lionel Messi , widely considered the best in the world, the team is just not the same. They lack scoring punch and an integral part of their tiki-taka style. But thanks to contractual agreement s with teams they've been facing in preseason games, when they are without the Argentine star they also lose out on a much more tangible outcome: money.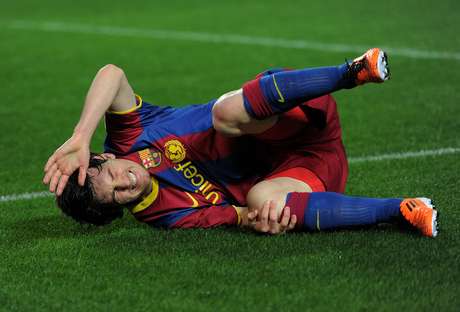 For a preseason friendly against Hamburg earlier this week, organizers inserted a clause in the agreement between the teams that the fee paid to Barcelona would be reduced by 30 percent if Messi didn't play . That equals 360,000 euros, or $436,000.
And it threatens to get worse.
Messi could also miss a friendly scheduled against Raja Casablanca in Morocco on Saturday. And the price tag for that game, should the star again miss the match, is a whopping 1 million euros, or $1.2 million.
Fortunately for Barcelona, the promoter of the game in Morocco has said that he has spoken with officials from the Spanish team and they've assured him that Messi would be ready to play on the weekend.