Britain's Andy Murray produced a masterful performance in difficult conditions to beat Czech Tomas Berdych in the semi-finals of the U.S. Open on Saturday.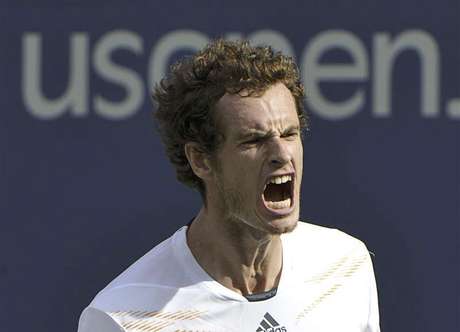 Britain's Andy Murray produced a masterful performance in atrocious conditions to beat Czech Tomas Berdych in the semi-finals of the U.S. Open on Saturday and edge closer to his first grand slam title.
With both players struggling to control the ball in near gale-force winds at Arthur Ashe Stadium, Murray regained his composure after dropping the first set and made the necessary adjustments to triumph 5-7 6-2 6-1 7-6 after a four-hour battle.
"It was some of the hardest conditions I've ever played in," said Murray. "And I come from Scotland, so that's saying something."
The Scotsman has played in four previous grand slam finals, the U.S. Open in 2008, the Australian Open in 2010 and 2011 and Wimbledon this year, but lost the lot, raising questions about his mental strength on the biggest stage.
But he silenced a lot of his doubters when he won the gold medal at the London Olympics this year and has continued his great form at Flushing Meadows over the past fortnight.
His match against Berdych, who upset Roger Federer in the quarter-finals, was delayed for an hour and a half because of wild morning storms, including a tornado that made landfall in Queens, the same New York City borough where the annual tournament is held, then was reduced to a lottery because of the strong winds.
Both players repeatedly had to abort their serves as the gusts caught their ball tosses and were forced to slow down their serves just keep them in court.
Murray dropped his serve in the first set when he agreed to replay a crucial point after his cap was blown off his head, distracting Berdych as he scrambled to get to a drop shot.
A handful of other points were delayed when scraps of litter were whipped into the air current and Murray had to replay a serve in the second set after a blast of wind toppled his courtside chair and scattered the contents of his bag on the playing service.
Berdych took the opening set after 77 minutes but became increasingly frustrated as the match went on. One of the biggest hitters in the game, he was unable to unleash his full power and made a whopping 64 unforced errors, while Murray was far more disciplined, making just 20 unforced errors.
Murray ripped through the second and third sets and appeared to be on his way to a comfortable win when he opened up a 3-0 lead in the fourth before momentarily losing his way.
Berdych broke back and forced a tiebreaker. He led 5-2 and got to set point but Murray rallied back to win 9-7 and move through to the final.
The Scotsman will play the winner of the second semi-final between Serbia's defending champion Novak Djokovic and Spanish baseliner David Ferrer in the final.
Murray, who won the Olympic gold medal at London this year, is bidding to become the first British man to win a grand slam singles title since Fred Perry won the U.S. Open in 1936.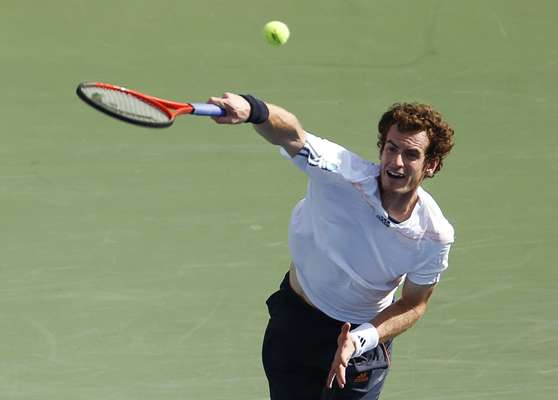 Reuters - Reuters content is the intellectual property of Thomson Reuters or its third party content providers. Any copying, republication or redistribution of Reuters content, including by framing or similar means, is expressly prohibited without the prior written consent of Thomson Reuters. All rights reserved.