Novak Djokovic got his revenge with little trouble in Cincinatti.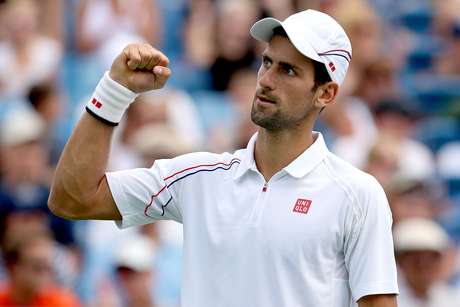 The Serb reached the finals of the Western & Southern Open for the second straight year Saturday, beating Juan Martin del Potro 6-3, 6-2 in a reprise of their Olympics match. Del Potro defeated Djokovic for the bronze medal on Wimbledon's lush grass two weeks ago.
The sequel on Cincinnati's blue hard court? Not even close.
Djokovic will face the winner of the other semifinal between top-ranked Roger Federer and Swiss countryman Stanislas Wawrinka . Djokovic also reached the Cincinnati finals last year but had to quit in the second set because of a sore shoulder, giving the title to Andy Murray.
This week is going much better for him.
He won the Rogers Cup in Toronto last Sunday night, leaving him a little tired, but he managed to get some rest at the suburban Cincinnati tournament. He was on court for only a half-hour Thursday night, when Nikolay Davydenko had to quit their match because of a sore shoulder.
The Serb had played only three sets the last two days, leaving plenty of energy for his second semifinal in eight days.
He used it in the long rallies.
Djokovic and del Potro exchanged a lot of shots from the baseline in the first set, with both players wasting chances to take control early. Djokovic got to the semifinal by holding serve in all 22 games during the tournament, facing only four break points. He faced that many in the third game of the match.
The Serb saved one of those break points with a 30-shot rally that ended with del Potro dumping a backhand into the net, then dropping his head.
"We played long rallies," Djokovic said. "It could have easily gone the other way. I managed to hang in there and play my best when I needed it."
Djokovic then had a chance to pull ahead, getting del Potro down 0-40 in the next game, but the Argentine dug in and kept on pace.
One of del Potro's biggest concerns is his left wrist, which has nagged him for some time. The right-hander will have it checked before the U.S. Open by the same doctor who operated on his right wrist in 2010, when he missed most of the season while recovering.
During the first set, del Potro looked at his left wrist and shook it after a tough backhand shot, an indication those long rallies were stinging.
"Yeah, it's bothering me all the time and I don't want to risk too much," del Potro said. "I have experience in wrist problems, and I would like to take time to fix this little problem."
Djokovic broke him to go up 4-2 and served it out. He broke him again for a 2-1 lead in the second set, when del Potro seemed to lose his edge. The Argentine finished with 27 unforced errors in the two sets.
At one point, he thought about quitting because of the painful wrist.
"I'm playing well, even this match," he said. "And the crowd here is very nice. It (center court) was full today, and I didn't retire because Djokovic is my friend and I have a lot respect of him and I want to finish the match."
The men's draw in Cincinnati took a hit this year when Rafael Nadal had to withdraw because of a sore knee. Nadal hasn't played since Wimbledon and has already pulled out of the U.S. Open because of the injury.
Djokovic is in good shape heading into the Open.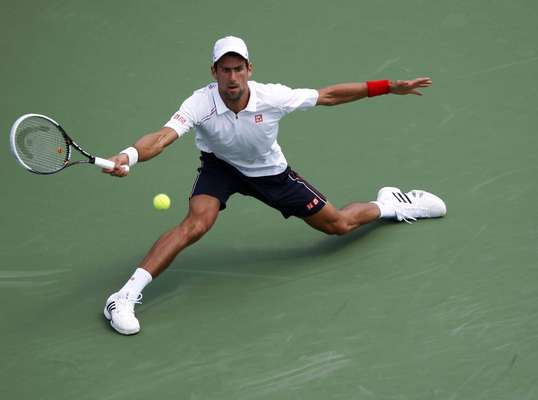 AP - The Associated Press. All rights reserved. This material may not be published, broadcast, rewritten or redistributed.