The closing ceremony of the most successful Paralympic Games rounded off a spectacular summer of sport in Britain as the Olympic Stadium once again hosted a memorable party for athletes and fans alike on Sunday.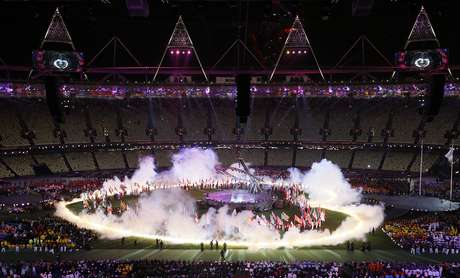 Paralympians rose and joined in with the Mexican waves inside the vast arena in east London after the end of the 11-day festival of sport in which China finished top of the medal table.
The Asian powerhouse bagged 95 golds in their 231-medal haul with Russia (36 golds, 102 overall) and hosts Britain (34 golds, 120 overall) in second and third respectively.
"We've had the most extraordinary summer of sport," London Olympics chairman Sebastian Coe told a news conference on Sunday, while International Paralympic Committee (IPC) president Philip Craven could barely believe the amount of coverage.
"I'm floating on cloud nine, sometimes cloud 10 or 11. When you get everything in alignment you get a damn big bang and that's what we've had here."
The London Paralympics sold 2.7 million tickets in total, almost 900,000 more tickets than Beijing four years ago and the unprecedented sales brought in nearly 45 million pounds ($72.12 million), exceeding organizers' original target of 35 million.
The ramped up coverage and interest was felt everywhere, Alan Oliveira's shock defeat of Oscar Pistorius in the 200 meters final even "knocked out" all the football coverage in Brazil, said IPC chief executive Xavi Gonzalez .
Pistorius said after his 400 meter win on Saturday that the Olympics and Paralympics in London had been "the biggest highlight" of his life.
Australia's Evan O'Hanlon , who won the 100 and 200 meters in the T38 class for cerebral palsy sufferers and said having a disability is probably the "best thing" that ever happened to him, was equally overwhelmed.
"You have massive profiles over here. Hopefully London and Britain have set an example and the rest of the world can follow. Thanks to everyone for watching. Even just flicking on the TV is bringing our profile up."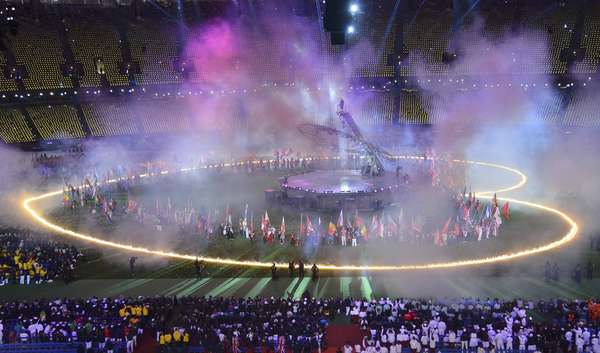 Reuters - Reuters content is the intellectual property of Thomson Reuters or its third party content providers. Any copying, republication or redistribution of Reuters content, including by framing or similar means, is expressly prohibited without the prior written consent of Thomson Reuters. All rights reserved.