Oscar Pistorius cemented his status as the icon of the London Paralympics by winning gold in the final track event in the Olympic Stadium.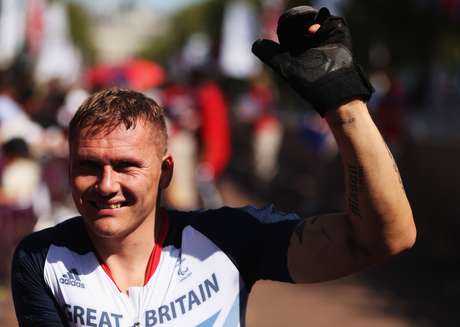 As for the star of the games, look no further than British wheelchair racer David Weir.
The man known as the "Weirwolf" has become a household name in his home country by triumphing in the 800 meters, 1,500 meters and 5,000 meters over the past week.
And he completed his clean sweep of golds on Sunday, timing his sprint finish to perfection to win the wheelchair marathon in blazing sunshine along the streets of the capital in a time of 1 hour, 30 minutes, 20 seconds.
Thousands of spectators lined the route of the marathon to cheer on the 33-year-old Weir, who is from London.
AP - The Associated Press. All rights reserved. This material may not be published, broadcast, rewritten or redistributed.