Washington Redskins safety Madieu Williams was among six players fined on Friday by the National Football League as it continued to crack down on hits to the head, the league said on Friday.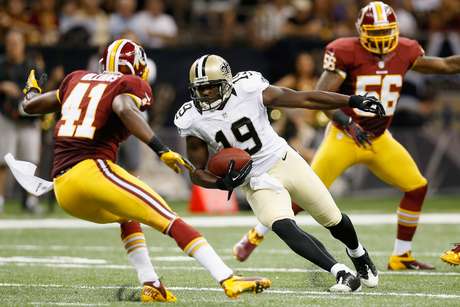 Safeties Williams, Taylor Mays of the Cincinnati Bengals and Rahim Moore of the Denver Broncos were each fined $21,000 along with Houston Texans defensive end Antonio Smith .
The league also fined Minnesota Vikings defensive end Everson Griffen and Dallas Cowboys tackle Tyron Smith $15,750.
Williams, Mays and Griffen were involved in helmet-to-helmet tackles and Moore in a tackle to the head and neck area during the opening week of the season.
Antonio Smith was fined for kicking Miami Dolphins guard Richie Incognito while Tyron Smith was disciplined for tackling an opponent by pulling on the inside of his shoulder pads, known as a horse-collar tackle.
Reuters - Reuters content is the intellectual property of Thomson Reuters or its third party content providers. Any copying, republication or redistribution of Reuters content, including by framing or similar means, is expressly prohibited without the prior written consent of Thomson Reuters. All rights reserved.