The Seattle Seahawks have agreed a deal with Terrell Owens that will return the controversial wide receiver to the NFL.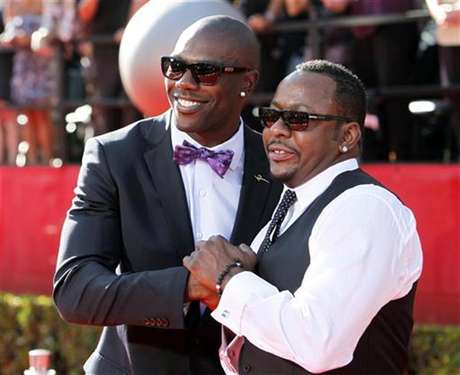 Owens, who is 38 and has not played in the NFL since 2010, worked out for the team on Monday and the Seahawks later announced on their website (seahawks.com) that they will sign the six-time Pro Bowler.
The deal is a one-year contract worth $1 million, according to reports.
Owens sat out last season after knee surgery and a lack of interest from teams around the league.
His 15-year resume is unquestioned, as he is second all-time in receiving yards (15,934) and TD catches (153), but his penchant for clashing with team mates has also dogged him during his stints with five other NFL teams.
An aging Owens had long wanted to return to the league, and he tweeted his excitement as the news was announced.
"God is good. Thankful. Grateful. To ALL my new team mates ... Let's do this!"
(Writing by Jahmal Corner in Los Angeles; Editing by Daniel Magnowski)
Reuters - Reuters content is the intellectual property of Thomson Reuters or its third party content providers. Any copying, republication or redistribution of Reuters content, including by framing or similar means, is expressly prohibited without the prior written consent of Thomson Reuters. All rights reserved.