It may be a new year but many of the same problems appear to be following Real Madrid as the controversy over coach Jose Mourinho 's recent benching of goalie Iker Casillas still clouds the team's collective conscious.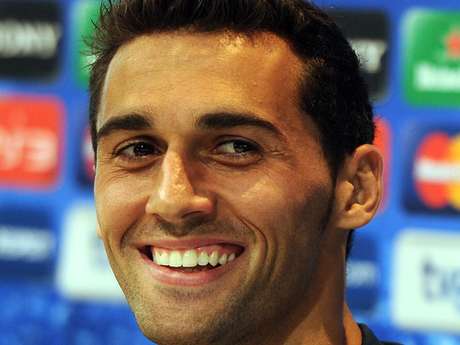 In a press conference held Friday, defender Alvaro Arbeloa was repeatedly asked about the situation and its psychological impact on the team with the prospect of Casillas being benched for the second straight game on Sunday.
" Fans are of Madrid, not of Iker ," Arbeloa said, adding that supporters should support the club rather than individual players.
"I think the only way for the Bernabeu fans to react is to support the team, whether Iker plays or not. It's admirable for the fans to support (Casillas), but it's important that the fan supports above all else the team."
As to whether Antonio Adan would actually start again over Casillas, who was named the goalie of the year by International Federation of Football history and Statistics (IFFHS) earlier this week, Arbeloa said he did not know.
" I have no idea. But for the fan it should not be important, only that the team wins ," he said.
Arbeloa did congratulate Casillas on his fifth IFFHS award, but also said Adan was a superb netminder.
"We have a great goalie which is Adan, and the same respect for Iker we have for Adan. The whole issue is being exaggerated because of everything Casillas represents. It's the same as if some day Cristiano (Ronaldo) starts on the bench; another player will come out and play well. We are 25 capable players and who plays on Sunday is not important."
Arbeloa also said that the situation has not been discussed in the locker room and that if Adan was to start it would not be a "black eye" for him. "To the contrary. It means Adan is working well. If you are on the bench it seems like you are not playing well, but many times it is actually because somebody else is doing well," he said.