Arsenal management has made clear that a Robin van Persie transfer won't come cheap.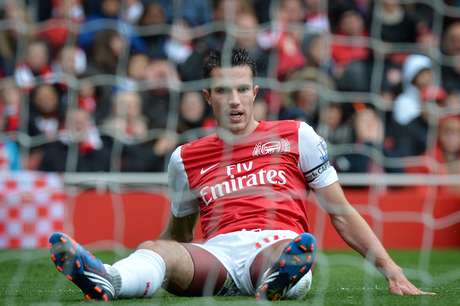 Dutch hitman has made clear his desire to leave the club this summer with Juventus and Manchester City as the main potential suitors.
Arsenal chairman Peter Hill-Wood told the Daily Star that "he is a world-class player and we don't want to give him away," said the executive. "If he is determined to leave that is up to him, but giving him away is not on our agenda," meaning the player will be transferred if a very go offers comes up to Arsenal.
Juventus already made an offer for van Persie, who likes the idea of moving to Italy, but the Gunners rejected it. The Italian club however, still has him as the top transfer target this summer.
The Vecchia Signora has a plan B in case the van Persie deal doesn't get done. Juve's general manager, Giuseppe Marotta , has said that the club would consider going after Man City's Edin Dzeko , and reportedly an offer has already been made and rejected by the Manchester club.