Real Madrid captains Iker Casillas and Sergio Ramos , denied, as did club president Florentino Pérez , an ultimatum to coach Jose Mourinho , who has their support in a statement released by the club.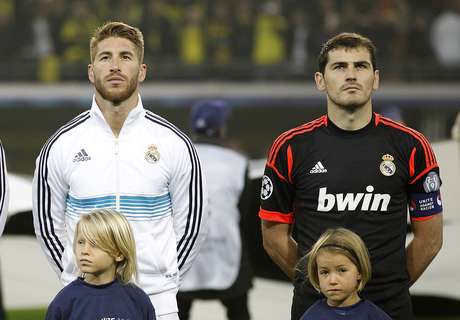 "At a meeting on Tuesday with the president and CEO of the club it was never raised any ultimatum from us regarding our coach," said Casillas and Ramos, who deny the information published by Spanish daily Marca.
"As captains of the squad and members of a professional and excellent group of players, we categorically reject the use of our names and the rest of the squad to support of an information that we label as false in its entirety," they added.
Real Madrid captains issued a statement to make clear that they are with Mourinho and that at no time they have told the club's executives that in June the Portuguese coach leaves or the most important players will ask for their transfer. "We want to show our support to our coach, Jose Mourinho, to whom we owe the greatest respect," they added.
"Finally, we wish to communicate to the members and fans of Real Madrid our unalterable conviction that only through the unity of all the Real Madrid family we'll overcome, as always, all the challenges that we face each season. Hala Madrid!," concluded the statement.