More strife in the Real Madrid camp as the latest brouhaha to come to light is a difference of opinion between iconic goalkeeper Iker Casillas and assistant coach and Jose Mourinho mouthpiece Aitor Karanka regarding the team's objectives for the rest of the season .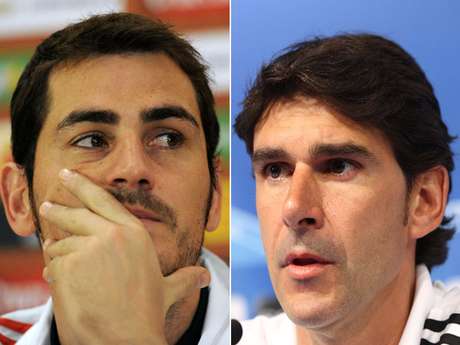 The issue started when Casillas told La Sexta in Spain that he would sign off on finishing 25 points behind rival Barcelona in the La Liga championship in exchange for winning the club's 10th Champions League title. The statement did not sit well with Karanka when he was asked for his response.
"The coaching staff is already uncomfortable with the distance from the ( league lead ). In addition, at this club we fight for everything until the end," Karanka said.
Since Mourinho joined Madrid, his relationship with Casillas has been somewhat of a rollercoaster with the two butting heads on several issues . As of late, however, Casillas has come out in support of his coach on numerous occasions, including in the same interview where he talked about what he wanted for the rest of the season.
Among other things he said that the relationship between Mourinho and Real Madrid President Florentino Perez was not broken and that he couldn't imagine Madrid without its current coach next year .