Real Madrid's honorary president, Alfredo Di Stefano, 86 , will marry his Costa Rican manager Gina Gonzalez, 36, according to the Spanish paper El Mundo.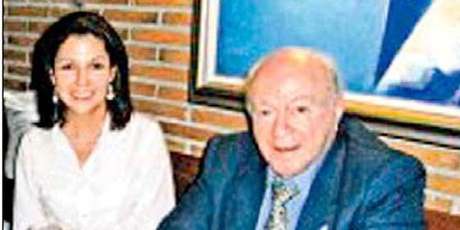 Di Stefano , who is 50 years older than his girlfriend, became a widow eight years and confirmed that he's in love, although his family does not approve of the relationship.
Win a trip to a World Cup qualifier between Mexico and the United States
"My kids are against it, but I don't care. They can't fix my life, we want to be together," said the former Real Madrid star upon being hospitalized for a check up.
For her part , Gina Gonzalez has proclaimed her love for the former player with a tattoo with his name.
Who is Gina Gonzalez?
The Costa Rican Gina Gonzalez is a lawyer, notary, soccer manager (licensed with FIFA) and sports journalist who helps Di Stefano write articles for the Spanish paper Marca and has been his secretary since 2007.
She is also in charge of managing his image, public relations, marketing, communications.