Mario Ballotelli continues to make news off the field as the Italian striker currently struggling to find his form at Manchester City showed up to training on Thursday with a new blonde hairdo.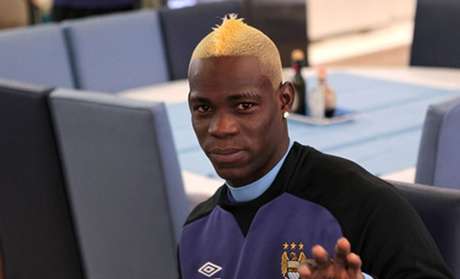 Long a topic of conversation, Balotelli's hair styles are often sports radical and interesting and his most recent look goes further than the previous blonde look that only included a strip of Mohawk. This time he's gone all the way.
Already this year, Balotelli has gotten in training ground bust up with his coach , Roberto Mancini , and there is no indication that his dalliances with the news cycle will slow down. Still, the Italian needs to improve his play if he wants to make it on the field more often for the current EPL champs.