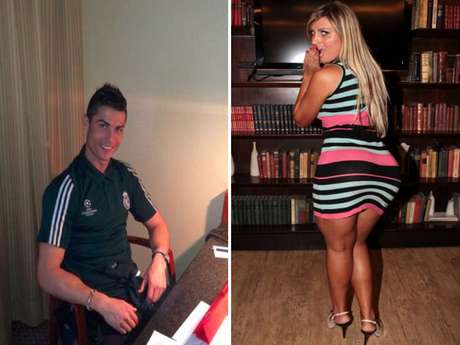 Last week Cristiano Ronaldo denied a report from British tabloid 'The Sun' that Brazilian model and Miss Bum Bum participant Andressa Urach slept with him at a hotel in Madrid , two days before the Champions League match against Borussia Dortmund. The tabloid's story is based on the declarations of Urach who claims she was intimate with the Portuguese star.
For more sports news follow us at @terrasportsus
After denying the report, Ronaldo has now decided to take legal action against the Brazilian bombshell for trying to obtain fame using his name.
Saturday night, CR7 posted a photograph on Facebook dining with his girlfriend Irina Shayk at a Japanese restaurant in Madrid. He wrote a message next to the photo saying that he had taken legal action against who wants to "become famous at my expense."
Just after finishing the match against Valladolid where he scored two goals, Cristiano posted the photo and wrote: "An excellent Japanese dinner with Irina. Also with new statements of a certain lady who says I contacted her by texts, which is obviously a lie. Nothing and nobody bothers us. " He added: "Right now there is open a judicial proceeding in which the judge, for sure, will rule in my favor. I thank all those who believe in me and not in this woman seeks nothing more than fame at my expense, " Ronaldo finished.