The Argentinean soccer idol, Diego Armando Maradona , is enveloped in a new media scandal for his scandals between his women and daughters, as well as a new trial for abandoning his newborn son.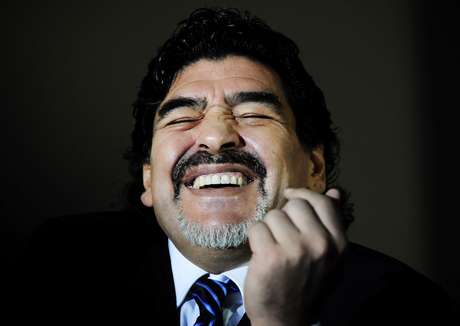 Maradona's personal life , once again, is characterized by conflict as it has been since divorcing his wife Claudia Villafane.
The former Argentinean national team manager has taken over magazines and gossip shoes after his ex-girlfriend Veronica Ojeda told a television station that he abandoned her when she found out she was pregnant.
Ojeda shared the details of her eight-year relationship with the Argentinean idol, which ended in 2012 after she became pregnant with Maradona's son, who was born in February.
The woman confessed, also, that she had been expecting twins but one did not form, which added to the pressure coming from the jealousy of Maradona's daughters, who always encouraged his dad to not acknowledge any other kids.
Of the four kids the soccer player has had before little Diego Maradona was born,he only recognized his two older daughters, Dalma and Giana , whom he had with his ex-wife Claudia Villafane, who still represents him despite their divorce.
Regarding Diego Maradona Sinagra , 27, and Jana Maradona, 16, both born from relationships outside his marriage, the former manager has only recognized them when obligated by the law, but has never interacted with them.
That seems to be the fortune awaiting his latest son, who Ojeda recounted, crying, she had to carry and take care off alone with Maradona living in Dubai. He has only visited once, last month, for a couple hours. She did recognize that Maradona has registered the kid under his name, although she still plans to take legal action since he has not payed child support in two months.
Meanwhile, Dalma and Giannina have mocked Ojeda on social media and warned that they will not recognize their half brother or have a relationship with him, like they haven't with Diego's other illegitimate children.
Ironically enough, Giannina sued her own ex-husband today, sergio Aguero, for not taking care of their son, Benjamin.
"Since Sergio and I seperated in October he has not done anything for Benjamin! I didn't go cry on television," she wrote on her Twitter page.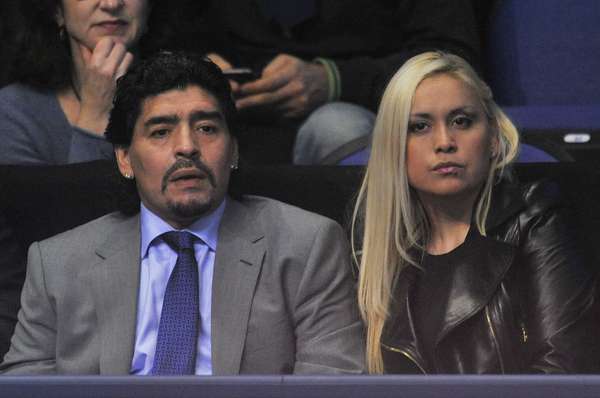 Todos los derechos reservados. Está prohibido todo tipo de reproducción sin autorización.