During his time as head coach, Josep Guardiola had banned his players from arriving at the club headquarters in ludicrously expensive cars.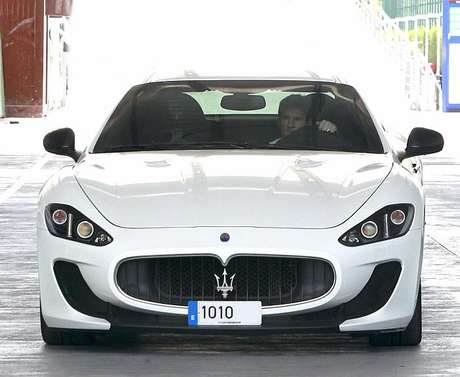 It seems with Guardiola's exit, that measure has been forgotten as recently Lionel Messi has arrived at the Cuidad Deportiva in an incredible Gran Turismo MC Stradale Maserati with 450 horsepower that can go from 0 to 100 kilometers in 4.6 seconds. Its estimated price is 175,000 euros (224 thousand dollars).
The Argentinean added a personal flavor with a specialized license playe reading: 1010, his jersey number with Barcelona and the national team.
Messi's passion for luxury cars is nothing new. Despite his relatively low profile, the star striker has always had a weakness for luxury cars, since joining the team he has seen aboard a convertible mini cooper, a Dodge Charger SRT8, an Audi Q7, a Maserati Gran Turismo S, a Ferrari Spyder and a Lexus LX560.