It's December, and as such we continue our spotlight of the wonderful holiday inspired actions of the various soccer clubs around the world. The latest is Liverpool, led by Santa Suarez, visiting a children's hospital in the city. Unfortunately, they seemed to have visited the wrong kid.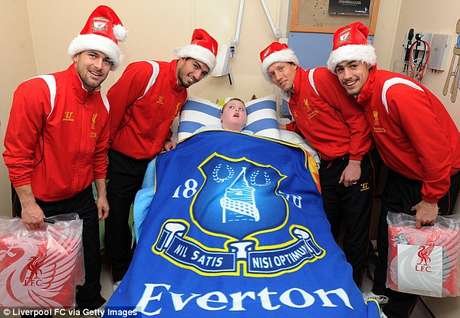 Luis Suarez joined by Joe Allen and team captain Steven Gerrard visited Alder Hey Hospital to spread the holiday cheer.
With so many children on the wing to visit, the team split up to see as many patients as possible, that is until they came upon an Everton fan.
While most fans responded with smiles and excitement, the photo of the team giving Liverpool goodie bags to an Everton fan has gone viral due to the fans less than positive reaction.