Mario Balotelli and his girlfriend Fanny Neguesha have hardly been shy about their relationship since the Italian striker returned to his home country to play for A.C. Milan.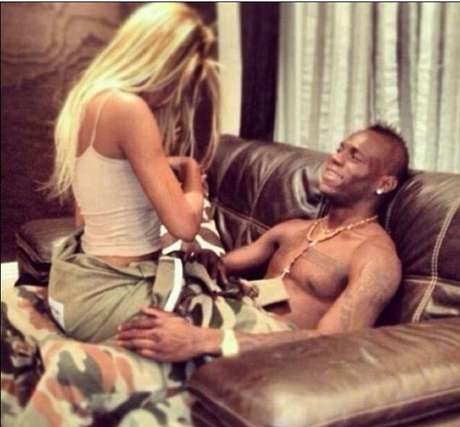 The couple posted a picture on Neguesha's instagram of the pair seated together on the couch, showing off their love (and his love for camouflage).
The Daily Mail was the first to find the picture, including choice quotes from the strikers' recent interview with Italian Vanity Fair about the relationship.
"I could spend my whole life with someone like this," he said, stating that she gives him a sense of "tranquility."
Balotelli began dating Fanny shortly after the split from the mother of his daughter Pia, Raffaella Fico and many believe she was one of the reasons the striker transferred to Milan.
Since returning to Italy she sure has delivered as a muse, as he has scored nine goals in eight appearances with A.C. Milan and scoring twice for Italy in the last FIFA break.