While in the United States for his charity tour, 'Messi & Friends', Lionel Messi took the time to attend the party of former Brazilian striker Ronaldo.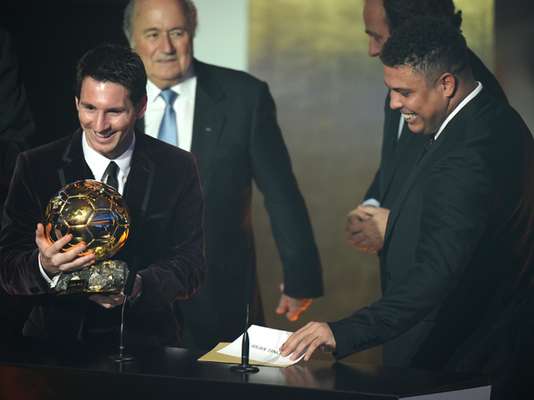 Before making the trip to Chicago for his charity match, after having cancelled the one he had planned in Los Angeles, Messi stopped at the party in las Vega s at the Encore Hotel.
The hotel is one of the most luxurious in Las Vegas, with the cheapest rooms available at more than 300 dollars.
Pictures have made the internet rounds of Ronaldo and Messi at the party, and it didn't seem to take a toll on the Argentinean who would score a hat-trick at his Chicago event.
Ronaldo was in Las Vegas to watch the UFC fight between Anderson Silva and Chris Weidman, where his compatriot loss in a shocking knockout.