Radamel Falcao was grateful after fantastic season with Atletico Madrid in his latest interview with Cuatro: " It has been a wonder 2012, fantastic. There have been so many great moments, its hard to pick the best," said the Colombian who let his humble demeanor aside to grade his performance in 2012: "The grade for the year was a 9, missed a point; maybe a 9.5."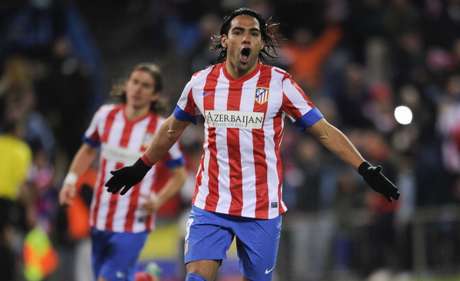 His campaign, with 17 goals, corresponds with the great moment lived by the team in the Spanish League , second and four points ahead of its next rival, Real Madrid. But the forward is bothered by the talk centering on him and not his team despite their great position: "With the budgets that Real madrid and Barcelona have, they have the right to be the best in the world. But Barça is first, Atletico second and Madrid third. So we'd have to be talking about Barça and Atletico.
"El Tigre", who despite his great year in 2012 was not one of the Golden Ball finalists , has only praise for the other players that he faces in the international stage: "I dream of Xavi, Iniesta and Casillas....who have not won the Golden Ball because those two monsters are there."
After playing the match against Celta at Calderon Stadium, Falcao has already made up his mind what he will do during the Holiday break: "During the vacations I will take advantage to rest and enjoy my family and friends. For the New Year I want health and that soccer wise it be better than 2012."\