As he continues to tear up the nets in France , PSG striker Zlatan Ibrahimovic hasn't let his form get to his head, acknowledging he is not prepared to be the top dog in the Sports Hall of Fame: Muhammad Ali can still go before him.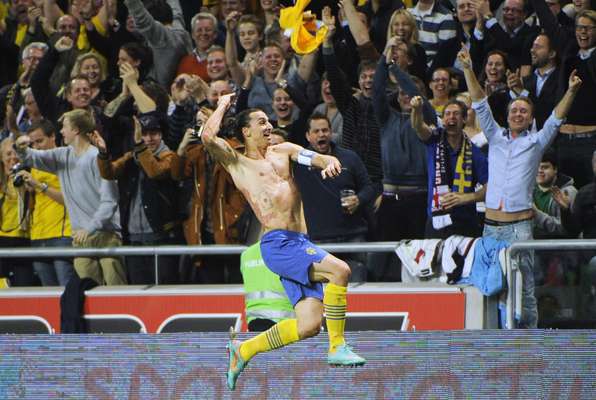 "I am the greatest!," he said in an interview with 11Freunde. "Wait, is that even possible? All right, then I'm the greatest behind Ali!"
The Swedes dry humor has gotten him in trouble in the past , which is perhaps why he felt the need to push his maturity while talking about his career thus far.
"I've lived in five countries—Sweden, Netherlands, Italy, Spain and now France. I have learned to know people and cultures, it has certainly made me more mature," said Ibrahimovic who made the move to France in 2012.
The response was in regard to rumors that Zlatan Ibrahimovic would consider a reunion with his former coach, Pep Guardiola, with whom he had a bitter relationship during his brief time with Barcelona.
"If I chose to go to Germany, it would have to be Bayern Munich," said the striker who is open to playing in the Bundesliga. "For me, they are one of the top five clubs in the world."