Atletico Madrid president, Enrique Cerezo, denied having said that Radamel Falcao had a commitment with Real Madrid and assured that the Colombian striker is part of the Atletico roster and was calm about his future.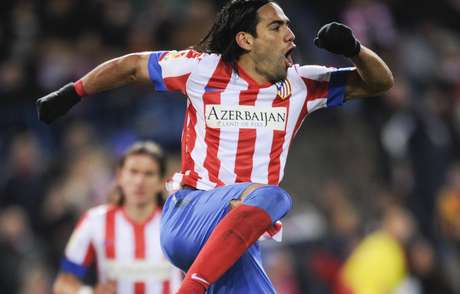 "I want to say its false that Falcao has another team. I say its false because I've talked to no one about the issue. It's absolutely false and a lie," said Cerezo referring to i nformation shared on the show Punto Pelota which claimed the president had said "Falcao has already signed something with Real Madrid."
"I do not agree with it being said that Enrique Cerezo had told his circle of friends that Falcao had an agreement with Real Madrid. It's totally false. One thing is making a joke, another is a mess like this when they put words in my mouth I never said," explained the president.
"Like Miguel Angel Gil said, Falcao is the Atletico's player, he has earnde the right to decide, but he is our player and there is nothing else to say".
Cerezo continued with his denial, clearly angered by the programs assertions regarding the Colombian striker.
"You don't have to make stuff up. One thing is to make a joke at a certain time. It seems they want to destabilize the team and the player. The day something happens, if it does, wihch I doubt, we will make it known, there doesn't need to rumors. And if there's something, say where its from.
Finally, the manager also talked about the contract negotiations with Argentinean manager Diego Pablo Simeone, whose contract ends this season.
"The reneweal will occur calmly during the year, there is no time and place set. There are no problems and we will do it when we can. We don't know of him having offers from other clubs, though he should," he concluded.

EFE - Agencia EFE - Todos los derechos reservados. Está prohibido todo tipo de reproducción sin autorización escrita de la Agencia EFE S/A.