ESPN and goal.com report that Chelsea confirmed that Jon Obi Mikel closed his Twitter account after he received racial abuse following his club's 2-2 draw with Juventus Wednesday.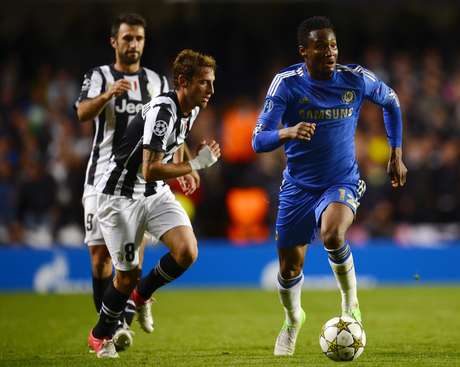 The midfielder was the culprit on Juventus' equalizer, as his misdirected pass allowed Fabio Quagliarella to score the tying goal and deny the Bllues three points.
That error led to several racist tweets aimed at Mikel, which Chelsea condemned on the social media site.
"Abuse on social networks is abhorrent," Chelsea wrote. "Racist tweets towards Mikel are totally unacceptable. Police informed. #CFC supports strongest action."
Chelsea had tweeted a denial of reports the 25-year-old had been targeted, but had to backtrack.

The original tweet read: "Not true Mikel quit Twitter due to messages received. He'd wanted to leave for a while & deleted his acct today without looking at it. #CFC"
Mikel accepted full responsibility for his mistake, telling Sky Sports , "'I'm disappointed, it was my pass and I over-hit it."