Chelsea shot to the top of the English Premier League after beating 4-2 in a midweek fixture on Aug. 22.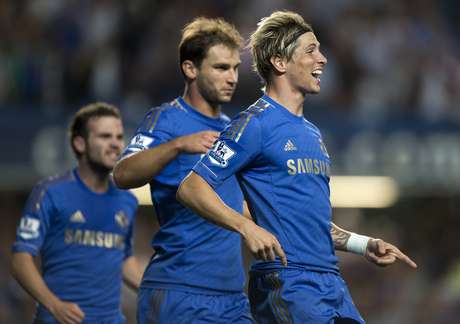 Eden Hazard repeated the strong performance he had in his debut against Wigan when the Blues met English Premier League newcomer Reading. The Belgian created the penalty that resulted in Chelsea's first goal, participated in the fourth goal and was a constant nightmare for Reading's defense.
It was Hazard who started the danger for Chelsea when two minutes into the game he had a shot struck the right post. Then, in the 16th minute the Belgian international was taken down by Chris Gunter inside the penalty box. Frank Lampard took the penalty kick to make it 1-0 for Chelsea.
Reading then reacted quickly and in five minutes they scored twice, grabbing the lead 2-1. Their first goal came off a cross by Garath McCleary that was nicely headed in by Pavel Pogrebnyak . Then in the 29th minute, Danny Guthrie took a free kick that spilled out of keeper Petr Cech 's hands and into the net. Reading had another chance to score in the 44th minute but had to settle for the 2-1 score line at the half.
In the second half Chelsea manager Roberto Di Matteo sent in Oscar and Sturridge and quickly saw the results of his attacking tactic when Gary Cahill shot from outside the box and the ball bounced off Reading goalkeeper. Then in the 81st minute a beautiful string of passes by Fernando Torres , Juan Mata and Ashley Cole set up Torresfor a tap in that put Chelsea up 3-2. Torres was in offside position when he received the final pass but no call was made.
In injury time Reading goalkeeper Federici was in Chelsea's box trying to tie the game off a corner but was caught badly out of position on a Chelsea counterattacked and Branislav Ivanovic scored with open net off a pass from Hazard.
Chelsea will host Newcastle on Saturday at Stamford Bridge.