South America has four berths in the World Cup in Turkey and Peru still does not fit in the top four spots in the South America U-20 Youth Championships hexagonal. Another loss, this time to Colombia by the minimum , means Peru must win its last two matches and depend on other results. Meanwhile, Colombia clinched a berth with the victory in the U-20 World Cup.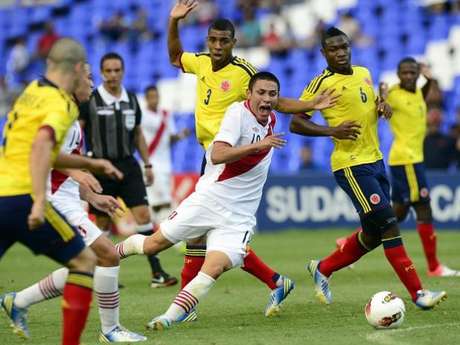 The Peruvian team continued to demonstrate its dominance of the ball, but like in all their South American matches, they failed to finish.
Colombia goalkeeper Crisitan Bonilla also was responsible for the selection's victory.
In the 18th minute, Quintero scored the game's only goal on a penalty kick.
Yordy Reyna entered in the last 30 minutes for Peru, but the Colombia defense was too quick, and was able to keep Peru off the board.
Peru plays Wednesday against Ecuador.
To vote on who was the best player in Champions League, click here .
To play the Memory Game with the best hairstyles in Champions League, click here .