Colombia's Millonarios scored three goals in the last half-hour for a historic 3-1 comeback win over Brazil's Gremio in the quarter-finals of the Copa Sudamericana Thursday. Millonarios will play Tigre of Argentina in the semi-finals .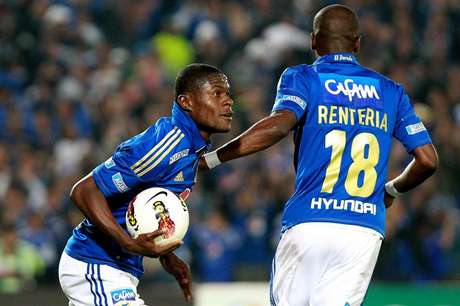 Brazilian defender Werley opened the scoring for the visitors in the 12th minute, meaning that Millonarios would have to score three times to make the semis.
The game seemed out of reach before the Colombia squad started its comeback. Wilberto Cosme tied the game in the 59th minute while Wason Renteria put Millonarios into the lead in the 80th and then gave them passage to the semi-finals with a goal in injury time.
The game's conclusion was marred by some ugly scenes between Gremio players and the referees, as one linesman was kicked to the ground by players .
Millonarios has now equalled its best result in the tournament (they reached the semis in 2007 but lost to America of Mexico) and could surpass that if they defeat the Argentine club and make the final game.