Want to start an MLS franchise? How about enlisting the help of the biggest soccer star in the world, David Beckham .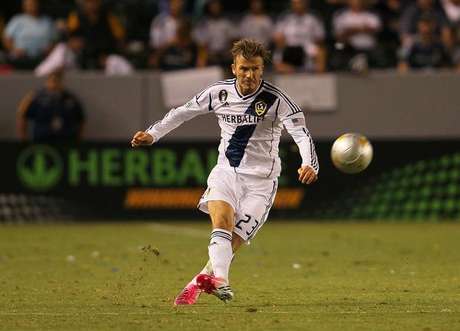 That's apparently what groups in Miami and New York have already tried to do as the BBC is reporting that they already approached Golden Balls to buy be part of those teams should they be awarded expansion franchises in 2016 .
Beckham played his last game in the MLS for the Los Angeles Galaxy on Saturday as he helped them win their second consecutive title . He is currently contemplating buying a stake in the Galaxy but the BBC reported that he fancies taking an interest in Miami or New York teams more.
Joining the ownership ranks doesn't necessarily mean Beckham will have to dish out much of his fortune , however, as the BBC said Middle East groups in Qatar and Abu Dhabi are keen on extending their reach into US soccer through Beckham.
The former Manchester United, Real Madrid and AC Milan star is currently deciding to finish out his playing career but is already thinking about his long term future.
Miami and New York are considered among the favorites for future expansion as the league has said it will be looking to go back into Florida after contracting teams in Miami and Tampa Bay in the 1990s . In New York, the league is considering another team to build a rivalry with the current squad, New York Red Bulls.