Possible player moves and transfers used to dominate the headlines over the Christmas break but these days speculation about high-profile coaches and their possible destinations attracts almost as much attention ( see the ongoing Jose Mourinho saga ).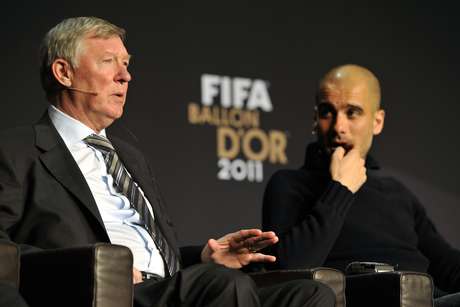 So when Manchester United's iconic coach Sir Alex Ferguson travels to New York City next week to serve as an ambassador for the club in several functions, speculation about another possible meeting with a Josep "Pep" Guardiola becomes big news.
News outlets in England and Spain are already having a field day speculating that the coaches will get together again – they already met in the Big Apple earlier this year –to break more than bread.
Guardiola is currently living in a New York City apartment enjoying a year-long sabbatical, but as of late rumors of a potential return to the coaching ranks have run rampant with Paris Saint-Germain , Manchester City and, of course, United mentioned often.
Reports that one of Ferguson's sons lives close to Guardiola only add to the speculation that the two will meet and hash out a plan of succession, as the Scot has made it clear that he is nearing the end of his historic career.