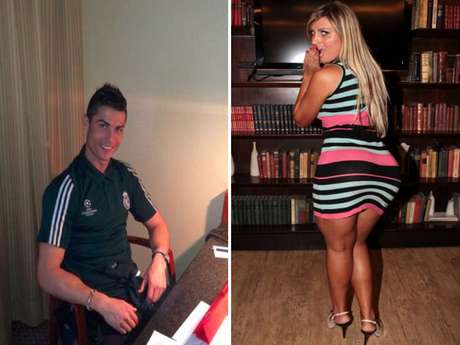 Cristiano Ronaldo
took to social media shortly after his
Real Madrid
beat rival Atletico Madrid
in the Madrid derby not to congratulate his teammates on a big win
but to deny a report that hasn't even been published yet
,
although all signs point to an alleged infidelity
.
Never one to be far from controversy , Ronaldo wrote on both his Facebook and Twitter accounts the following:
"I was informed that " The Sun " newspaper, faithful to its editorial line, will publish an article where is given voice to a so called Andressa , someone seeking the limelight on my account. And I wonder why this happens one day before a very important game for my team… Deeply outraged by a situation intended, in vain, to afect my personal life, I just want to clarify that I was in fact at the Hotel Villa Magna on April 22nd giving an interview to Manu Sainz , something the reporter himself is able to corroborate. Everything else is pure fiction and forgery."
Although, Ronaldo was referring to story that was allegedly set to run in The Sun , another English publication, The Daily Mail, published a story reporting that Ronaldo " cheated on his girlfriend with a Brazilian model going by the name of Miss BumBum " on Saturday.
Miss BumBum, not to be confused with another Miss BumBum that dated Brazilian star Romario , is Brazilian Andressa Urach , which the Daily Mail quotes extensively in its story.
Win a trip to a World Cup qualifier game with Blackberry 10
For its part, England's the Sun has remained quiet about it up till now.
Whether his attempt to quash them is preemptive genius or misguided and only adds credence to the story has yet to be seen.
In the mean time, Ronaldo is racing to be declared fit for the return leg of Madrid's Champions League semifinal against Borussia Dortmund.