R eal Madrid denied that there is a feud between players and team manager Jose Mourinho after the Spanish site Marca published on Thursday that various players had threateneed to leave the club if the Portuguese manager stayed with the team.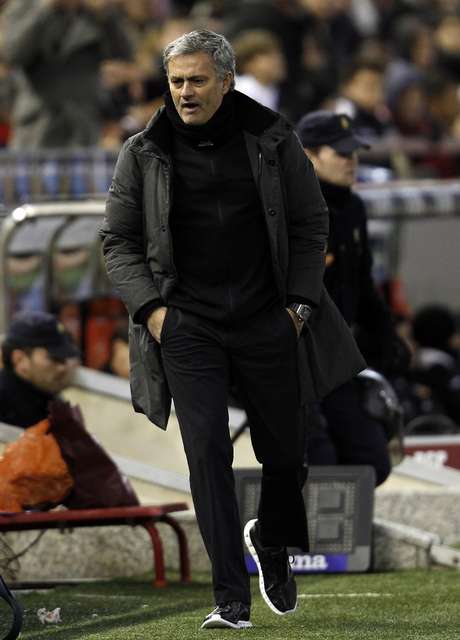 Under the title, "President, in June, Mourinho or us", Marca informed that the two team captains, Iker Casillas and Sergio Ramos, had explained in a meeting with president Florentino Perez that various players would leave the club if Jose Mourinho was still with the team next season.
In a press conference which took place early Thursday, t he Madrid president said "it is completely false that there was an ultimatum" to Mourinho.
Contacted by AFP, Real Madrid's press office confirmed a meeting between Perez and the captains but said that the reason given by Marca "was false."
"The meeting took place, but the conversation was not that said by Marca. What Marca has said is false."
There are rumors that after this latest publication form the site, which has run into trouble with the team before, Madrid will file suit against the paper.