PSG striker Zlatan Ibrahimovic has praised his former teammate Lionel Messi during a press conference ahead of the friendly match between Sweden and Argentina.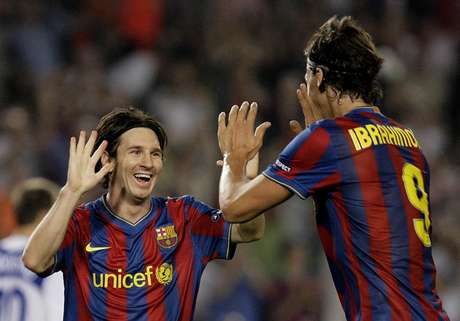 "Leo is a fantastic player. At the individual level he is probably the best player in the world. I don't have to say it, many people agree and that's why he wins all the awards," Ibrahimovic said.
'Ibra' said he felt fine despite the physical problems that he has suffered recently, but Swedish coach Erik Hamrén, confirmed later that Zlatan will play only 45 minutes play against Argentina, because he has a game on Friday with his club.
Ibrahimovic was excited about the game, because of the quality of the opponent and the fact that the stadium will be full, and stressed that the pressure is on Argentina. "Clearly it is more important to them than to us. They have so many quality players fighting for a spot on the team," said the former Barcelona player.
'Ibra' also referred to the web of corruption and match-fixing in soccer uncovered by Europol. "I've never participated in anything like this and I hope I never will, because it has nothing to do with sports. I Don't know much other than what I read, but I hope it's not true," he said.