Even as he starting job at Real Madrid is in question, Iker Casillas has been named the best goalkeeper of the year for 2012 by the International Federation of Football History and Statistics (IFFHS).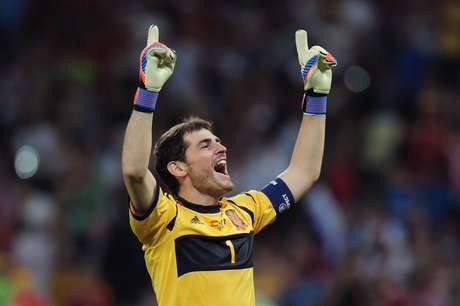 Casillas has won the award for the past five years. According to the IFFHS , the award is determined by a vote of journalists from all over the world.
The Real Madrid goalie had another stellar year for club and country as he won the La Liga championship and Spanish Super Cup and the European Championships with his national team.
Also in contention for the award were Gianluigi Buffon from Italy and Juventus and Petr Cech who plays at Chelsea and for the Czech Republic. Casillas received 224 points, ahead of Buffon with 128 and Cech with 94.
Other goalies receiving consideration were Germany's Manuel Neuer , England's Joe Hart and Casillas rival, Victor Valdes of Barcelona.
Casillas received the award even as his starting place at Real Madrid is in question. He was benched for the last game of the year in 2012 by coach Jose Mourinho and it is unclear whether he will start in the team's first game of the year on Sunday against Real Sociedad .