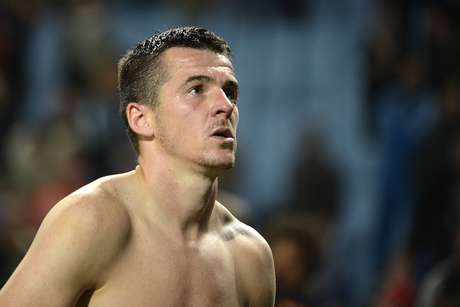 English soccer player
Joey Barton
is known for being among the roughest, some say
dirtiest
, players in the beautiful game. But
Barton
may have turned over a new leaf with his current club Marseille as he showed a considerably lighter side during a press conference after his first league game over the weekend.
Barton showed some of the characteristic dry English humor as he gave the press conference in a French accent that caused a sensation over the Internet as video of the presser went viral.
Reaction to the prank has been mixed, with some taking the faux accent as insulting while others think it
genius
. Barton explained his action on
Twitter
:
"In my defense, it is very difficult to do a press conference in Scouse for a room full of French journalists. The alternative is to speak... like a 'Allo Allo!' character which is choose. It's simply a case of you had to be there," said the former Manchester City player born in Merseyside.
In any event, Barton making news for a press conference is a step up from the player making news for reprehensible on-field actions like his expulsion from the last game of the Premier League season last season when he elbowed Carlos Tevez , kicked Sergio Aguero and tried to headbutt Vincent Kompany .