Mallorca beat Valencia 2-0 thanks to Victor Casadesus' goal and assist on Sunday, extending its excellent start to the Spanish league season.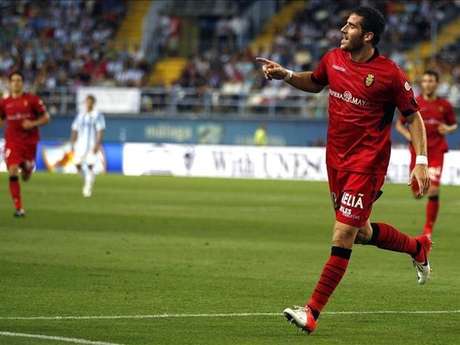 Undefeated Mallorca's third win in as many games at Iberostar stadium lifted it provisionally into second place, four points behind leader Barcelona .
Victor put Joaquin Caparros' team ahead eight minutes in when his shot slipped under goalkeeper Diego Alves . The Spanish forward then headed on a long goal kick for Angel Arizmendi to double the hosts' advantage in the 55th, just seconds after coming on as a substitute.
Valencia, which lost its Champions League opener at Bayern Munich midweek, has just one win after five rounds.
"Maybe we can stir (the league) up because, I insist, this team is ambitious," said Caparros. "But we have to keep our feet firmly on the ground because football has many ups and downs and the best way forward is to focus on the short term, like the next game."
Also on Sunday, Atletico Madrid won its third straight to remain unbeaten by downing the visiting Valladolid 2-1, while Levante rallied to a 2-1 home win over Real Sociedad
Defender Diego Godin showed the finishing touch of a striker to give Atletico the lead in the 31st with a cool chip shot, and Radamel Falcao tallied his eighth goal in all competitions for Atletico with a spot kick in the 45th. Atletico goalkeeper Thibaut Courtois let Alberto Bueno's shot slip through his hands to gift Valladolid a goal in the 55th.
In Valencia, former Newcastle forward Obafemi Martins netted an 86th-minute winner in his debut for Levante to seal its comeback.
Later, Real Madrid has a Spanish capital derby at Rayo Vallecano after Malaga visits Athletic Bilbao.
On Saturday, it was: Barcelona 2 Granada 0 ; Zaragoza 3, Osasuna 1; Celta Vigo 2, Getafe 1; and Real Betis 1, Espanyol 0.
Deportivo La Coruna hosts Sevilla on Monday.