While his teammates have begun their preseason preparation as Manchester City prepares to defends its Premier League title, the Italian striker, Mario Balotelli, was found partying in a nightclub in Saint-Tropez.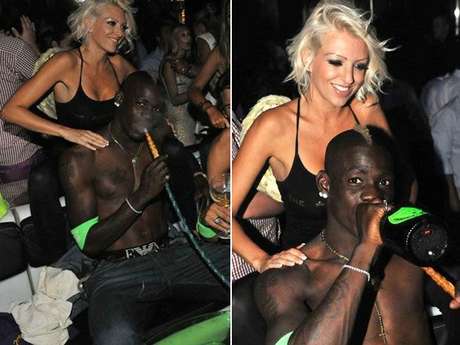 Mario was enjoying the good life with a bottle of Champagne while he smoked a pipe of hookah, while receiving a massage from a woman, bringing to reality everyone's caricature of Balotelli.
The 21-year old striker has had some arguments with his ex-girlfriend, Raffaella Fico, who is expecting Balotelli's first son.
If Balotelli was already a soccer celebrity, his performance for Italy in the Euro 2012 where his goals pushed Italy to the final, he has become one of the biggest stars in international soccer.