Barcelona star Lionel Messi declared he was very happy to have renewed his contract with the 'Blaugrana' club on Thursday and said he doesn't consider playing with other European club different than Barça.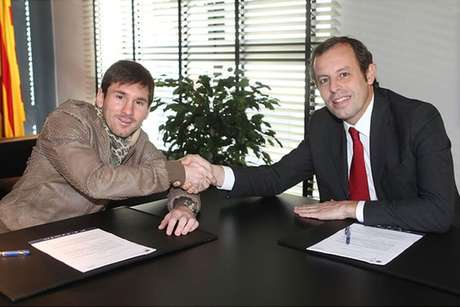 However, the 4-time Golden Ball winner said he would not rule out to finish his career in Argentina, where he supports club Newell's Old Boys from Rosario, his native city.
"I have always said I am very happy in Barcelona, It's a great day," said Messi to Barcelona's official website after signing his new contract. "I said earlier that, in Europe, I do not plan to play with any other team. However, I do not rule finish my career in Argentina," he said.
But the Argentine prefers not to think much about the future and focus on the present. "My hope is to continue enjoying at Barça. I don't how I will be when I'm 31. I go day by day and right now I think of enjoying playing soccer with Barcelona," Messi said.