Lionel Messi set the new goal record for a calendar year in Barcelona's 2-1 victory over Real Betis, but he was more pleased with the victory in the postmatch press conference, saying, "The record is beautiful for what it signifies, but the win is more important, that we maintain the distance form the rest of the teams, that's what we left the field with."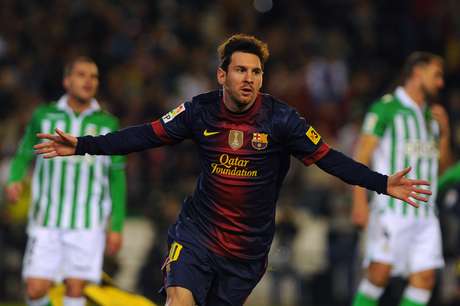 On the many records he's set in the past year, he added, "My objective when I started the year was to get it all again at the team level: La Liga, the Opa, Champions League. That is the idea."
He talked about how difficult it was to win in Villamarin, saying, "It's very difficult to win here. It always is that wat. Betis is doing well in La Liga and plays very well. It's a very important win."
On his teammate, Andres Iniesta , he said, "If the Ballon d'Or goes to Iniesta, it will be deservedly for all he has done from match to match. It's a prize for the locker room."
To read Cuauhtemoc Blanco's take on the two Mexican finals, click here .
To read Ines Sainz's blog about the tragic death of Miguel Calero , click here .