Three of the great Mexican soccer teams, as in the case of America, Cruz Azul and Pumas have been the big disappointment in the return of the Copa MX.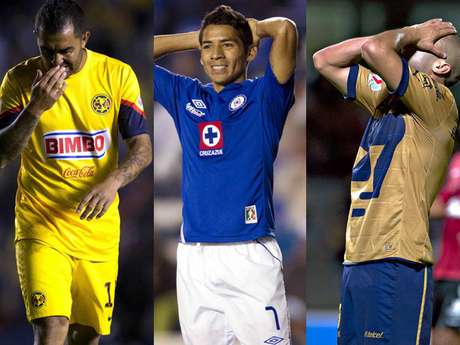 They failed to enter the qualifying round, with only Pachuca, Tijuana, San Luis and Toluca advancing out of the First Division teams in the tournament.
Without taking the tournament seriously, America, Cruz Azul and Pumas suffered the elimination in the first round and the criticism wont take long to fall on them due to their great history in Mexican soccer.
The teams had decided to commit their young talent to the Copa MX while focusing on the local competition, something that has cost them the ticket to the quarterfinals.
Cruz Azul was eliminated Tuesday night with a draw against Atlas. America was eliminated last night after losing 1-0 to Queretaro under some controversial officiating. Finaly, Pumas had already been eliminated when Merida defeated Celaya on Tuesday, but a loss against Xolos put them deeper in the group.